GMO Scientists Under Attack
10 Jul, 2011
For the entire span of his career, German filmmaker Bertram Verhaag has been someone who cares. He has dedicated his craft to the telling of the truth. Together with two of his fellow graduates of the Munich film school, he has now made 120 documentaries of social, environmental and political subjects that have been shown in cinemas and on television throughout the world.
In the mid-1990s, Verhaag came across a newspaper article that was to set the trend for his next series of films. "I found a small article in the newspaper telling about the so-called terminator seeds," Verhaag told Organic Connections. "They are patented seeds that only give one yield for a crop, and the next year the farmer has to buy new seeds. This opened my eyes from one second to another: I understood why industry is introducing genetically engineered crops.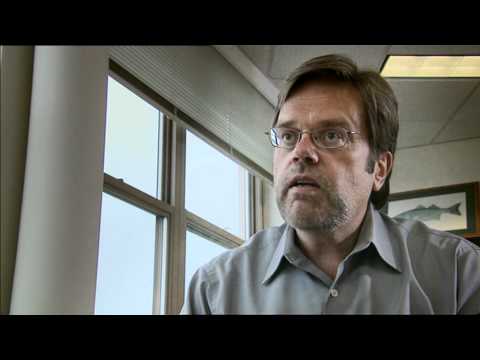 "It made me very angry because I saw that the industry is introducing into the society a technology which is not democratically discussed. They just enter it and we have to react or have to live with it—but we were not asked. That was the motivation for my beginning to make films on GMOs."
Over the next 10 years, Verhaag and his partners produced nine films on GMOs, the most recent of which is entitled Scientists under Attack—Genetic Engineering in the Magnetic Field of Money.
The germ for this film was planted at the very end of Verhaag's previous GMO documentary, Life Running out of Control. "The reason for Scientists under Attack was because in the last interview in Life Running out of Control, a Norwegian scientist said he believes that only 5 percent of the scientists who are working in this area are really independent. The others are dependent on the industry—paid by industry—and industry is deciding what is to be published and when to publish it. That statement urged me into making this film, and I set out to show scientists who were punished because of their personal conscience."
The documentary details the sagas of two different scientists, Dr. Árpád Pusztai and Dr. Ignacio Chapela, who each made important discoveries about the potential dangers of genetically modified crops. Both of them were then persecuted by their peers and in the press, and the significant discoveries they had made were buried. While the film follows the stories of what happened to them, it also highlights their crucial work, which has since been disseminated by others, including leading GMO author Jeffrey Smith.
The work and story of biochemist Árpád Pusztai in the United Kingdom is particularly poignant. For 35 years, he was one of the world's leading experts on feeding studies (in which food is fed to laboratory animals in order to examine their reactions). In the late 1990s he conducted a study of genetically modified potatoes, in which a group of mice was fed a GMO variety and compared to a control group fed non-GMO potatoes. Mice raised on the GMO variety exhibited an alarming series of symptoms, among them organs that developed differently. There were in fact 36 differences between mice fed GMO potatoes and mice fed non-GMO potatoes.
The discoveries were of sufficient concern that Pusztai sought permission from his director at the Rowett Research Institute to go public with his findings, and permission was granted. He was interviewed by television news, and 150 seconds of his interview were aired—but it was enough to draw national attention to the problem. Initially, Pusztai's director praised him greatly, and even issued his own press release praising Pusztai's work as "world-class research."
Two days later, however, two phone calls were made from the prime minister's office to Pusztai's director. The following morning he was summarily fired, after 35 years of outstanding scientific research, and threatened with a lawsuit if he didn't remain silent. Suddenly stories appeared in newspapers throughout the country criticizing his work and calling it into question. His career as a research scientist was over.
"Árpád Pusztai knew that a lot of GMO food was offered in the supermarkets," Verhaag related. "He discovered in his research that it was really doubtful if this food was good to eat, and he said in his interview that he would refuse to eat it. He said that his fellow citizens were being used as guinea pigs for the food industry."
It was definitely not all for naught. Pusztai's public statement, albeit short, began a movement that eventually caused GMO foods to be boycotted in Britain. "What happened immediately is that the supermarkets took all GMO foods off their shelves," Verhaag continued. "Then a big discussion was started in the public, in the newspapers and in the parliament. Some years later an environmental minister named Michael Meacher initiated studies and research that found there was a significant influence on birds around GMO fields. Because of this, there was a big resistance against GMOs, so the industry withdrew from England. Today, about 80 percent of the public refuse to eat GM food and so it is not offered."
The film also follows the career of Associate Professor Ignacio Chapela, a microbiologist with UC Berkeley, whose work was similarly stopped. Additionally, Andrew Kimbrell, attorney and president of the Center for Food Safety, gives an account of the suppression of the initial research on GMOs by government agencies, for which he and another attorney filed suit against the FDA in 1998.
But the documentary is not just a dark story—it also shows what is now being done to counter the spread of GMOs, which of course includes this film itself. And through vehicles such as this, the public is being educated with more complete information about GMOs.
Verhaag himself has become heartened in the last few years at the public reaction and outcry against GMOs. "I think maybe two or three years ago nobody really knew about what they were eating," Verhaag said. "But from my point of view much has happened in the United States and Canada in the last two years. There has been a lot of talk about GMOs, and also protests. After I finished Scientists under Attack, I did an interview with Natural Life and afterward we got numerous requests for DVDs from America, and dealers were demanding lots of 2,500. Then more and more publications like yours contacted me; they wanted to write about it because it was so important. Many others wanted to distribute the DVD.
"So I really have the impression that there are a growing number of people who are conscious of the problem and want to do something about it."
Find out more about Scientists under Attack, including ordering information, at www.scientistsunderattack.com.
About the author