Holly Hirshberg: Ending Hunger through Gardening
12 Feb, 2012
When Holly Hirshberg's husband lost his job, her first thought was to start a garden. The fact that this garden fed her family for nearly two years is an interesting story—but how she came to help over 65,000 other Americans in all 50 states is a remarkable one.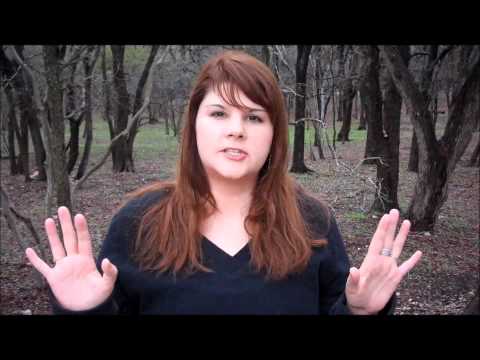 "In 2008 my husband lost his job in the economic crash," Holly told Organic Connections. "The first thing I did when I found out he was losing his job was to plant a garden. I thought with all the other things there were to worry about, I didn't need to worry about having enough food for my family. We lived on that garden for almost two years, and still have it now."
Not long after Holly started her garden, she realized that what her family was experiencing was not an isolated case. "I was reading in the newspaper about the economy and the troubles people were having," Holly continued. "I saw that people who hadn't needed help before—who had professional degrees, who had long-standing careers—needed help now. The demand for the food bank services had gone up 80 percent, and the donations to them had decreased 60 percent because people like me who used to donate to the food bank now needed their services.
"So I thought it would be a great idea to send seeds to people so they wouldn't have to rely on food banks and could support their families. Then they could have food security right in their own neighborhoods. When they needed something they could go right to their yards, right to their containers, right to wherever they were growing."
Holly embarked on her new enterprise with almost nothing. "I started begging for donations from people I knew, and said, 'If you think this is a good idea, can you help me out?' I think we began with maybe eight dollars in donations, and I bought some seeds. We put up an ad on Craig's List in Michigan, because I had been reading about how many troubles Michigan was having. In half an hour I got so many requests I had to take it down because I ran out of postage money. And we sent out our seeds there, and that's how we started."
Now, going on three years later, The Dinner Garden is a fully operational nonprofit organization with a stated mission, per their website, "to end hunger in the United States through home and community gardening. We are striving to create one garden for every six Americans." People in need can simply ask for seeds from The Dinner Garden website, and they will be sent free of charge.
Holly and her organization have been featured on CNN, at TED, and in many other prominent media channels.
Holly takes this mission very much to heart. Despite the travails of running a nonprofit, her first consideration is servicing her public. "We have a huge waiting list, which stays pretty consistently at 50,000 people, and we're always in need of money," she said. "We're in a guest bedroom in my house—that's where The Dinner Garden is located. We get seed donations from seed companies, and we get monetary donations from other people and companies who like us. We send out 10 to 11 varieties of seeds to each family; the seeds are chosen based on what will grow in their area, enough for year-round growing, and enough to start a garden for a family of four."
Costs are watched very closely, and Holly has it down now to where she can send out a seed package for an entire family for $1.79, including postage.
She also helps people understand how to garden by directing them to easy-to-follow websites for the purpose of learning the type of gardening they will be doing.
Despite what some have warned Holly about, she has found that the people who come to her organization for help are looking for a hand-up so that they and their families can survive on their own. "Others have said to me, 'People just want a handout.' That is certainly 100 percent not what I have seen," she reported. "What we have seen at The Dinner Garden are people who say, 'You know, I really want to provide for my family. I don't want to go to an official service organization. I don't want to have to get a handout. I want to do it myself.'"
Holly also realizes the health benefits of growing fresh fruits and vegetables. "When you can have more fresh food, the stuff that's better for you—better nutrients—you function better. We've worked with one gardener who is a veteran and he's fallen on some tough times because he's disabled, and he volunteers for us now. He was eating all the wrong stuff and had high blood pressure and diabetes. He started gardening with us and it's under control."
A family having a garden they can rely on also means that everyone eats. "Much of the time benefits come in at the beginning of the month," Holly remarked. "By the end of the month the money's starting to run out, so Mom and Dad stop eating so that their kids can eat. We want Mom and Dad to eat too. Being hungry, you can't be the best parent; you can't be the best worker; you can't be the best at anything. So we want everybody eating. It doesn't take any longer to garden than it takes to go to the grocery store. It's cheaper and it's better
for you."
Holly is doing what she loves, and sees it as an actual solution to a major problem in society today. "We are a cost-effective sustainable solution to hunger, because we really are moving to end it," she concluded. "We are moving to put the power in the people's hands. We are not solving hunger in the moment and then you're going to be hungry again in three hours. We're trying to work toward getting people to grow their own food so that they never have to worry about being hungry."
To find out more about The Dinner Garden, or to make a donation, visit www.dinnergarden.org.
About the author