Intensive Care for Coral Reefs
01 Aug, 2011
There has been much press in the last few years about the state of coral reefs. Due to global warming, pollution, fishing and other stressors, corals are dying at an alarming rate. But renowned marine scientist Dr. Thomas Goreau, who has been up close and personal with coral for most of his life, has not only studied the causes of coral death—he has helped develop an amazing technology with which to save them.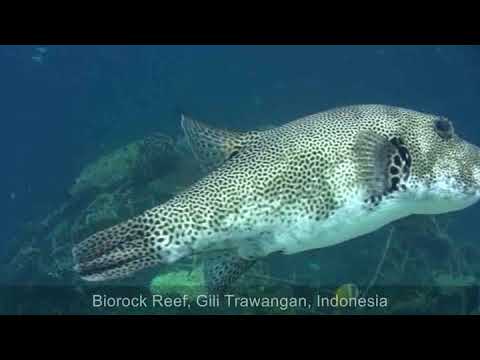 Currently the president of the Global Coral Reef Alliance (GCRA), Dr. Goreau previously held the post of Senior Scientific Affairs Officer at the United Nations Centre for Science and Technology for Development, in charge of global climate change and biodiversity issues. He has published some two hundred papers on subjects such as coral reef ecology, changes in global ocean circulation, tropical deforestation and reforestation, and mathematical modeling of climate records.
Both his father and his grandfather were divers, and his observation of coral reefs goes back even further than his current life. "My grandfather was the first person to take good underwater photographs of coral reefs," Dr. Goreau told Organic Connections. "My father was the world's first scientific diver of any kind. As a result, I have the largest collection in existence of underwater photographs of the 1940s, '50s and '60s."
Between these photographs and his own long-term observations, Dr. Goreau has made a comprehensive study of the world's reefs and can speak with considerable authority about the condition they are now in. "There's just no place that you go today, that we recorded back in the past, that you wouldn't cry to see now," said Dr. Goreau. "In some places there's no trace left, and in most locations there's just a tiny handful of corals, a couple of percent of what they used to be. Nearly all people who dive on reefs these days really have no idea of how they used to be."
Biorock Reefs
Dr. Goreau has been part of a unique solution that can actually grow reefs—and greatly promote the life around them. It is called Biorock, and it consists of a metal rebar framework through which is run a small electric current. "When we started these projects, we found we were able to grow corals anywhere from two to six times faster than the normal rates or even record rates of those species, depending on the species and the condition," Dr. Goreau related. "So it just tremendously accelerates their growth."
Biorock first began as a way to grow natural building materials. "The technology was originally invented by an architect named Wolf Hilbertz," Dr. Goreau explained. "Wolf was interested in producing or making buildings from materials that grew themselves. About the mid-1970s, when he was a professor of architecture at the University of Texas, he rediscovered what [English chemist and physicist] Michael Faraday had discovered originally a couple of hundred years ago: If you take a battery and pass a direct current through seawater, you precipitate minerals on one terminal. That turns out to be limestone, the very mineral that coral skeletons are made of.
"I heard about his work in the mid-eighties, and asked him to come down to Jamaica to work with me and try to apply it to corals. He came to the Discovery Bay Marine Lab, a lab that my parents founded and where I was based. Our reefs were being killed by sewage at that point. I found one of the last living corals we had and put it on the structure. I came back three months later and it was three or four times bigger. It really was quite staggering.
Causes of Damage
The Biorock technology truly is remarkable, given the destruction that has taken place. As one might expect, causes of coral death are easily traced to man's interference with marine life. "Back beginning around the sixties or so, we started seeing reefs really dying on a large scale due to regional causes," Dr. Goreau recalled. "The reefs were being killed by things we did in the water: dumping anchors, direct damage, and dredging. A major factor has been the failure to treat sewage: just dumping sewage in the ocean causes algae blooms that smother and kill reefs. We've seen those spread out from every populated area wherever there are reefs, and almost any place that you go where there is a large tourist area you just have algae-covered dead reefs."
Another contributing factor is, interestingly, our treatment of the land. "The other thing we're seeing is reefs being killed on a very large scale due to deforestation," Dr. Goreau continued. "We've wiped out the majority of the forests on most islands. The forests are what made the soil or kept it in place; so, with the forests gone, we basically let all that sediment wash onto the reefs and smother them. These are sources of harm that don't lie with the reef itself; they lie in adjacent ecosystems that are upstream or upcurrent and wash onto the reef.
The problem has now greatly escalated, and there are new culprits at work. "In the last 20 or 30 years we've seen new global impacts; global warming is the number one killer, and new diseases is number two," Dr. Goreau said. "These are diseases that we didn't used to see in the forties, fifties, sixties or the seventies, but we are seeing more and more of them. They're spreading, and we don't really know what the cause is, but it's linked somehow to human activity."
Climate Change
"Coral reefs are extremely vulnerable and sensitive ecosystems," Dr. Goreau remarked. "They're not resilient at all. Of all ecosystems they are the most temperature sensitive, the most nutrient sensitive, and the most sediment sensitive; therefore they die under levels of pollution that wouldn't affect any other ecosystem. In the conditions of climate change, they are the first ecosystem to go. In fact, in 1992 when the original negotiations were happening at the Earth Summit in Rio de Janeiro, I gave a briefing to the island nations saying, 'Listen, if you don't stop global warming here and now, you're going to lose most of your reefs in the next 20 years.' Well, they didn't do anything to stop global warming and we've lost almost all the corals in the last 20 years. And high temperatures have been the number one culprit; there are many other factors but that's the big one."
Dr. Goreau explained the most obvious sign of coral stress—bleaching. "Bleaching is a bit of a misnomer, but what happens when they bleach is that they appear to turn white. In fact what they're doing is becoming transparent—you're looking right through their tissue, which is only a millimeter or so thick. You're seeing through to the white limestone skeleton that they grow, which is what builds the reef framework itself.
"Their ability to grow that skeleton is dependent on the fact that corals have microscopic symbiotic algae inside their tissues. The photosynthesis of the algae greatly speeds up the growth of the skeleton of the coral; without those algae the reef itself would not be there. The algae also give the coral tissue its many beautiful colors. When the coral becomes stressed for any reason, it expels the algae and suddenly becomes transparent. It looks as if it's dead or white; you have to look really closely to see if there's a tiny layer of transparent tissue there. That means the coral is one step short of death.
"Until the 1980s all cases of bleaching that had ever been seen were very localized events, so had pretty much been confined to tide pools or small bays or to when they were cut off from circulation at extreme low tides and had gotten hot in the sun—things like that. But beginning in the eighties we started seeing this happen on a huge scale over thousands of miles, in places that had no obvious local stressors at all. It took us a long time to figure out why, but I was actually the person who worked it out from satellite temperature data. What we found was that it took only one degree centigrade above the normal average for a one-month period to bleach the corals and about two degrees above normal to basically kill almost all of them."
Do Reserves Help?
Many conservation agencies are creating oceanic reserves, in which the coral will no longer be touched by human intervention. But Dr. Goreau points out that such moves, while laudable, are not at all sufficient. "The solution that is promoted by governments, conservation groups and international funding agencies is to say that marine protected areas will bring back our coral reefs and will bring back our fish. Well, they won't. They won't bring back our coral reefs if they don't control temperature, sewage, new diseases and all the things that are really killing the reefs—which they can't. So every marine protected area I dive in is full of dead and dying corals and they're powerless to protect them.
"They claim coral reefs are resilient ecosystems, so all we need to do is sit back and they'll recover all by themselves. It doesn't happen at all."
Biorock Proliferation
For the moment at least, it appears that Biorock is the only working solution to restoring coral reefs—and Dr. Goreau has put it to use wherever he has been allowed. "Since our original experiments, we've done hundreds of projects all around the Caribbean, the Indian Ocean, the Pacific and Southeast Asia," he said. "Indonesia is really sort of our major base these days, but we have projects in more than 20 countries. Wolf unfortunately died about three years ago, so I'm continuing his work with some of our former students and so forth. We've been working wherever people would let us."
The results of Biorock in every place it has been implemented have been nothing short of spectacular. "We did a lot of work in the Maldives, which is one of the lowest countries in the world," Dr. Goreau said. "At that point something like 95 to 99 percent of all their corals had died from high temperatures. We found that the corals we were growing had 16 to 50 times higher survival—that's times, not percent—and we were able to keep these reefs alive where we could put a little trickle charge of current in them."
Dr. Goreau also discovered that it wasn't just the corals that benefited from this slight electrical flow. "Not only were corals growing much faster than normal, but so were all kinds of different marine organisms: oysters, sponges, crabs and many others. So we're creating habitats that they like by speeding up the growth of everything. It's not just those things on the structure that are growing faster; it's life forms in the surrounding area too, because actually the electrical field is stimulating their growth."
The Long-Term Solution
Of course, using electricity to stimulate and maintain the growth of coral throughout all of the world's oceans is not a workable answer. "One can say this is an interim measure," Dr. Goreau concluded. "It's not a long-term solution. For that, we have to control global warming; in fact, more than that, we have to reverse global warming. That is what is needed in the long run—but until then, we can keep some things alive at least where we can power them."
The good news is that Dr. Goreau is actively engaged in the area of climate stabilization as well, which Organic Connections will be covering in detail during the next few months.
To find out more about Biorock and Dr. Goreau's work with coral, visit www.globalcoral.org.
About the author