One Giant Leap for GMO Labeling
03 Feb, 2013
If you don't live in California, you may not know that a few months ago history was made in the quest to label genetically modified products. Although California's Proposition 37 for the labeling of GMO foods lost by a narrow margin, Dave Murphy, founder and executive director of Food Democracy Now, points out that it was a giant leap in the effort for all Americans to be able to know what's in their food.
"It was the right fight at the right time," Murphy (who was also the co-chairman of the Prop 37 campaign) told Organic Connections. "It shone a spotlight on what I think is one of the greatest and worst injustices of our times. It made the issue of labeling GMO foods a national issue. It raised awareness on a situation that most Americans had no idea about. Today, people are clamoring for labeling genetically engineered food all across the country."
The voter turnout clearly demonstrated consumer concern. "The final results on Prop 37 were 48.6 to 51.4 percent," Murphy said. "More than 6 million Californians voted for Prop 37. Six million Americans are on record in one state saying they believe they have the right to know what's in their food, and GMOs need to be labeled in the US."
David and Goliath
The number of votes in favor of the initiative is especially remarkable in light of the amount of force the opposition (industrial agriculture and biotech companies) employed in an attempt to stop it from passing. "It was an impossible fight," Murphy pointed out. "We went up against the largest pesticide and chemical companies on the planet. A total of $46.5 million was donated by these, along with big food companies like Pepsi, Coke and Nestlé."
Additionally, for the opposition, sticking to the truth was not a constraint. "The other side was willing to tell any lie to win that race—and they did," said Murphy. "They trotted out a guy called Henry Miller from the Hoover Institute at Stanford, and he was willing to mislead the California voter in every way. The mainstream media barely reported the fact that he was the original and first director of biotechnology at the Food and Drug Administration." Some years ago, Miller was also the member of a PR group backed by Philip Morris to undermine science showing the ill effects of cigarettes on human health.
Across the Nation
While California re-arms for another round, the state of Washington is currently placing a GMO-labeling initiative on its own ballot for this year. "Right now there is a ballot initiative that has filed in Washington State," Murphy reported. "We turned in over 300,000 signatures two weeks ago, and they'll be qualifying for the ballot in the next few weeks. Voters in Washington State will be able to vote for it this fall."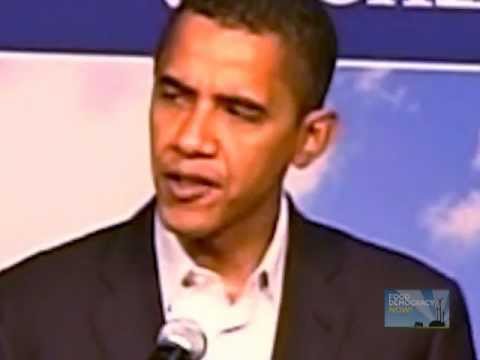 And that is only the beginning. "At the same time, there is legislation being crafted in state legislatures across the country," Murphy continued. "I am working with a lot of grassroots activists in many of these states, trying to get these bills introduced into their legislatures and passed. Some of them are getting introduced this week."
Murphy began his career in the fight for a sustainable food system in 2006, when he initiated a successful battle to keep a factory farm from being built in a sensitive ecosystem in his native Iowa. Following that victory, in 2008 he founded Food Democracy Now, a grassroots community—now 350,000 members strong—that engages in many online and in-person campaigns across the country.
From Murphy's front-line standpoint, the goal of labeling GMO foods is most definitely within reach. "GMO labeling—it's an idea whose time has come, and it's going to happen here in the US in the next two years," he concluded. "I don't think by 2016 the biotech industry will be able to peddle their products here in the US without them being labeled."
For more information, please visit www.fooddemocracynow.org.
About the author