Conventional Farmer Troy Roush Supports GMO Labeling Prop 37
29 Sep, 2012
In 2009, Troy Roush appeared in the critically-acclaimed doc­u­men­tary, Food, Inc. An Indiana farmer, Roush grows genet­i­cally mod­i­fied corn and soy­beans. But as FixFood reports, Troy has come out in sup­port of California's GMO Labeling Proposition 37—the bal­lot ini­tia­tive that will require label­ing genet­i­cally mod­i­fied food. This is a law that could affect Roush's business. 
When he first appeared in Food Inc., the farmer told direc­tor Robert Kenner that farm­ers like him­self were sim­ply grow­ing what the mar­ket demanded―delivery mar­ket demand is what any busi­ness needs to do in order to stay in busi­ness. But he also said that if the mar­ket began demand­ing non-modified har­vests, farm­ers would make that hap­pen. "People have got to start demand­ing good whole­some food of us and we'll deliver. I promise you."
Hear what Troy has to say about label­ing GMOs.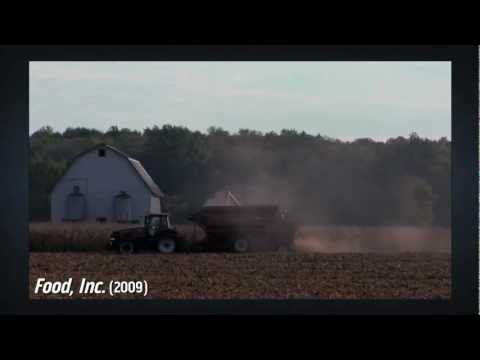 GD Star Rating
load­ing...
GD Star Rating
load­ing...
Conventional Farmer Troy Roush Supports GMO Labeling Prop 37

,
About the author