Liquid Batteries: Rethinking Our Power Grid
28 Apr, 2012
Donald Sadoway, the John F. Elliott Professor of Materials Chemistry at MIT, has earned a crescendo of recog­ni­tion this year for his pio­neer­ing work on an entirely new type of bat­tery, one based on float­ing lay­ers of high-temperature molten metal and salt.
The bat­tery could pro­vide elec­tric­ity stor­age on a scale use­ful to major elec­tric utilities—allowing them to store energy when­ever it's avail­able and cheap, and then pump it back into the grid when it's most needed. Such stor­age capa­bil­ity could be the key to mak­ing inter­mit­tent sources of power—such as sun, wind and tides—a reli­able part of the world's energy supply.
The inno­v­a­tive approach earned Sadoway a cov­eted spot at this year's TED talks; a video of his remarks [below] gar­nered more than 440,000 views in its first three weeks online.
What's the key to using alter­na­tive energy, like solar and wind? Storage—so we can have power on tap even when the sun's not out and the wind's not blow­ing. In this acces­si­ble, inspir­ing talk, Donald Sadoway takes to the black­board to show us the future of large-scale bat­ter­ies that store renew­able energy. As he says: "We need to think about the prob­lem dif­fer­ently. We need to think big. We need to think cheap."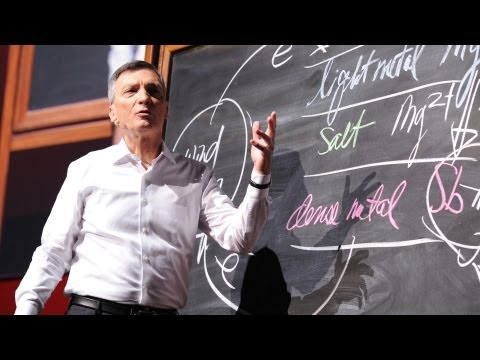 Source: MIT News Office
GD Star Rating
load­ing...
GD Star Rating
load­ing...
Liquid Batteries: Rethinking Our Power Grid

,
About the author