Paul Lightfoot: The Localization of Produce
01 Jul, 2012
by Bruce Boyers
No one would likely pre­dict that a midlife cri­sis would ulti­mately be the cat­a­lyst for a rev­o­lu­tion in food dis­tri­b­u­tion. But for Paul Lightfoot, CEO of BrightFarms, that's exactly what happened.
"I spent nearly ten years run­ning a soft­ware com­pany that improved the sup­ply chains of retail­ers and their sup­pli­ers," Lightfoot told Organic Connections. "I had a 60-mile com­mute and felt lit­tle pur­pose in my work. I had become a local- and nonprocessed-food zealot in my per­sonal life, and was one of the only soft­ware CEOs who did the fam­ily food pur­chas­ing and cooking.
"I had a midlife cri­sis over the past sev­eral years—a great midlife crisis—and I'm still enjoy­ing it every day. I real­ized that I wanted to apply my retail-supply-chain expe­ri­ence to doing some­thing more mean­ing­ful, with more pur­pose, and in a way that would improve local food sup­ply chains."
Lightfoot's own midlife cri­sis coin­cided with a sus­tain­abil­ity cri­sis in our indus­tri­al­ized food sys­tem. As stated on the BrightFarms web­site, 95 per­cent of food sold in the US trav­els over 1,000 miles. Modern agri­cul­ture is the largest con­sumer of land and water, and is the cause of the most pol­lu­tion and 20 per­cent of the world's green­house gas emis­sions. When energy prices rise, so does the over­all cost of food. In an era of acknowl­edged cli­mate change, it is evi­dent that the old sys­tem is work­ing against us.
"The inspi­ra­tion for BrightFarms grew out of our desire to grow food in the same com­mu­ni­ties where it's being con­sumed," Lightfoot said, "a desire to grow food that's fresher, tastier, and bet­ter for the environment."
Through BrightFarms' unique approach to the prob­lem, scal­able local-produce pro­duc­tion is more than the­o­ret­i­cal. BrightFarms' plan involves design­ing, financ­ing, build­ing and oper­at­ing hydro­ponic green­houses at or near super­mar­kets, elim­i­nat­ing time, dis­tance and cost from the food sup­ply chain. The pro­duce being pur­chased by con­sumers is fresher and more fla­vor­ful, hav­ing been picked at its prime of ripeness. "The first way to ensure great fla­vor is to deliver the fresh­est pro­duce pos­si­ble," Lightfoot pointed out. "Local pro­duce tastes bet­ter. We can har­vest and deliver our pro­duce on the same day because our green­houses are so close to our retail partners."
The hydro­ponic approach also means con­sid­er­able sav­ings in grow­ing resources. A frac­tion of the land and water is used, when com­pared to con­ven­tional farm­ing; for exam­ple, toma­toes are grown with up to 7 times less land and 10 times less water. Minimal fer­til­izer is used, and there is no agri­cul­tural runoff. BrightFarms uti­lizes ben­e­fi­cial insects and inte­grated pest man­age­ment to keep harm­ful pes­ti­cides out of the greenhouse.
Additionally, green­houses employ vents, shade cur­tains and evap­o­rat­ing cool­ing sys­tems to pre­cisely con­trol heat­ing and cool­ing. Supermarkets lose a sub­stan­tial amount of heat through refrig­er­a­tion sys­tems and bak­ery and prepared-food depart­ments. For green­houses located on super­mar­ket roofs, this wasted heat can be uti­lized to lower green­house oper­at­ing costs and the car­bon footprint.
With the prospect of such green­houses being sit­u­ated close to super­mar­kets, or super­mar­ket dis­tri­b­u­tion cen­ters, the vision of local pro­duce being eas­ily avail­able and scal­able for large num­bers of con­sumers is within the grasp of reality.
Breakthrough Business Plan
The ini­tial idea of putting green­houses atop or local to super­mar­kets was met with enthusiasm—but an obvi­ous bar­rier existed. "The first chal­lenge we faced was fig­ur­ing out what would work for our retail part­ners and what wouldn't," said Lightfoot. "In the devel­op­ment stages, we spoke to exec­u­tives from a major food retailer in the New York City area. They loved the idea, but said that build­ing a green­house for them wouldn't work because they didn't have the cap­i­tal or the resources to become farmers."
This bar­rier was sur­mounted when Lightfoot turned for inspi­ra­tion to the busi­ness model uti­lized in another sus­tain­able tech­nol­ogy. "Our busi­ness model is based on the inno­v­a­tive model of the late Brian Robertson," Lightfoot related. "Brian was a rev­o­lu­tion­ary and an entre­pre­neur. He pio­neered an inno­v­a­tive busi­ness model putting solar power sys­tems on rooftops. Ten years ago, build­ing own­ers and ten­ants were unwill­ing to make the large upfront cap­i­tal invest­ments to put solar on their rooftops, so the solar indus­try was stag­nant. Brian and his team­mates at a rooftop solar com­pany called SunEdison decided to sell elec­tric­ity rather than solar pan­els. They got build­ing own­ers and ten­ants to agree to buy the elec­tric­ity for a long term at a fixed price, and then the com­pany would use those long-term con­tracts to finance the con­struc­tion. Brian and his team put up the cap­i­tal, built the sys­tems and oper­ated them for the buildings—the build­ings merely had to buy the elec­tric­ity at fixed prices, which they wanted to do. It worked, and Brian and his col­leagues spawned what is now a multibillion-dollar industry.
"At BrightFarms, we're apply­ing that very busi­ness model to the pro­duce sup­ply chain. By part­ner­ing with super­mar­kets, we raise the cap­i­tal and build the green­house so that all our retail­ers need to do is agree to a long-term con­tract for fresh, deli­cious pro­duce at fixed prices."
It means a turnkey solu­tion for food retail­ers. The design, finance, build­ing and man­age­ment of the green­house are all taken care of by BrightFarms, along with the har­vest­ing and deliv­ery of pro­duce. There is no cost to the retailer—only the agree­ment to pur­chase the pro­duce on a long-term fixed-price con­tract. Stores also gain from car­ry­ing fresher, more nutri­tious pro­duce with a longer shelf life, and by being pro­tected from volatile pric­ing, incon­sis­tent sup­ply, and prod­uct linked to fuel prices. Of course, it also means a dras­ti­cally reduced car­bon foot­print for every par­tic­i­pat­ing retailer.
Vision to Reality
It was the rev­o­lu­tion­ary busi­ness model that ele­vated BrightFarms from the­o­ret­i­cal plan into action. Several stores have now signed on. Best Yet Market's Manhattan store is already sell­ing pro­duce from BrightFarms' green­house in Huntington, NY. McCaffrey's Market signed the gro­cery industry's first long-term pro­duce pur­chase agree­ment and will now have a green­house ser­vic­ing all of their stores before the end of the year. Homeland Stores of Oklahoma City, OK, recently signed the industry's sec­ond pro­duce pur­chase agree­ment and will have a green­house at their stores in early 2013.
Click any image above to see a larger version.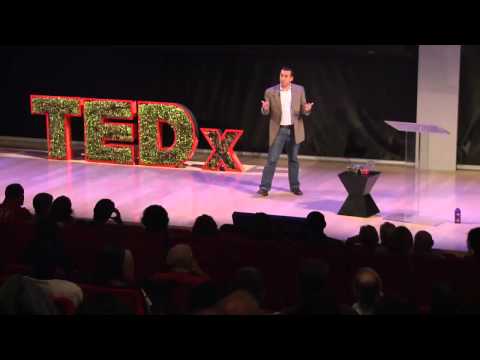 Probably the most remark­able of these projects cur­rently being under­taken by BrightFarms is a part­ner­ship with Salmar Properties to con­struct the world's largest rooftop farm. Slated to be located on Liberty View Industrial Plaza in Sunset Park, Brooklyn, the mul­ti­acre hydro­ponic green­house will be built on 100,000 square feet of rooftop space and will be used to grow up to one mil­lion pounds of local pro­duce per year, includ­ing let­tuce, toma­toes and herbs. The rede­vel­op­ment of the build­ing, along with the instal­la­tion of the rooftop farm, is part of Mayor Bloomberg's plan to revi­tal­ize Brooklyn's indus­trial waterfront.
Lightfoot is increas­ingly being called upon to speak and share his vision, and he recently appeared at TEDx Manhattan.
Technology
The tech­nol­ogy being applied in BrightFarms' green­houses was devel­oped by mechan­i­cal and envi­ron­men­tal engi­neer Dr. Ted Caplow. "BrightFarms stands on the shoul­ders of Ted Caplow, vision­ary and pio­neer in the field of rooftop sus­tain­able green­house devel­op­ment," Lightfoot explained. "Dr. Caplow is the founder of New York Sun Works, co-founder of BrightFarms Systems, and chair­man of its suc­ces­sor com­pany, BrightFarms, Inc."
The tech­nol­ogy devel­oped and tested by Dr. Caplow has been car­ried over into BrightFarms' green­houses. "We grow all of our plants in controlled-environment green­houses using the highest-quality nutri­ents avail­able," said Lightfoot. "This means that we give our plants the ideal envi­ron­ment to thrive in, min­i­miz­ing stress and disease.
"We also con­sider the spe­cific cli­mates that our green­houses inhabit. Our drive to build sus­tain­able facil­i­ties that respect the nat­ural environment—while simul­ta­ne­ously grow­ing fresher, health­ier produce—truly shapes our design. Each green­house facil­ity will com­bine tech­nolo­gies that are the most appro­pri­ate
and sus­tain­able for a given loca­tion. In other words, our green­houses will be cus­tomized to each location."
Grower train­ing is also a vital part of the turnkey solu­tion. "We employ world-class grow­ers to care for our crops and train our employ­ees. Their grow­ing methods—and atten­tion to plant health and nutrition—guarantees high-quality flavor.
"We're look­ing for farm­ers who share our pas­sion for qual­ity pro­duce and ded­i­ca­tion to the envi­ron­ment. We grow hydro­pon­i­cally to con­serve land and water; we need farm­ers who are expe­ri­enced in hydro­pon­ics or excited to learn new methods."
Poised for Growth
More and more, Lightfoot and his team are find­ing that, despite being part of the indus­trial food sys­tem for so long, super­mar­kets are very will­ing to take part in this inno­va­tion. "Our retail part­ners are both inno­v­a­tive and con­sumer ori­ented," he said. "Consumer demand for local pro­duce is at an all-time high. A recent Mintel study shows con­sumer demand for 'local' has sur­passed demand for 'organic.' Our super­mar­ket part­ners under­stand that to stay com­pet­i­tive they have to offer pro­duce that's fresher, more nutri­tious and more sus­tain­able, because con­sumers want and deserve it."
Many super­mar­ket chains are sup­plied from large dis­tri­b­u­tion cen­ters. BrightFarms has seen their way clear to ser­vice such stores in that regard as well. "Big super­mar­ket chains are ideal part­ners for BrightFarms' busi­ness model," Lightfoot said. "We can build green­houses at super­mar­kets or dis­tri­b­u­tion cen­ters, and one green­house can sup­ply enough pro­duce for mul­ti­ple stores."
Lightfoot sees the future in terms of local grow­ing being the com­plete norm. "My vision for the future includes my daugh­ter being able to shop at her local super­mar­ket with­out know­ing that fresh pro­duce used to be shipped from 3,000 miles away," he con­cluded. "Ideally, the bar­ri­ers between food pro­duc­ers and food con­sumers will be bro­ken down, and local farm­ers will shop along­side their customers—buying qual­ity pro­duce they grew with lov­ing care and respect for the environment."
For more infor­ma­tion about BrightFarms, visit www.brightfarms.com.
GD

Star Rating
load­ing...
GD

Star Rating
load­ing...
Paul Lightfoot: The Localization of Produce

,

10.0

out of

10

based on

1

rating
About the author